BallN Prep Online Magazine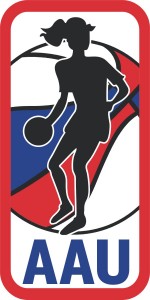 BallN PrepGirls Online Magazine gives the free subscriber up to date and informative insight into Girls Basketball. We have eyes throughout the country scouting prospect year round. You will receive info and stories on who the key players throughout the nation.
BallN PrepGirls gives high school coaches and parents a nationally known outlet to showcase their players and daughters. Readers are provided player to watch lists from around the country. The intent is to give readers insight into the talent rich world of girls basketball. BallN PrepGirls Hoops Academy also provides intense combines and training opportunities.


BallN Prep Girls AAU Watch List
Prentice Beverly has been enlisted to compile the official WatchList of Middle School and High School Girls Basketball Players Nationwide for the Amatuer Athletic Union better known as AAU. Prentice has networked and assembled a staff of National Evaluators from the east coast to the west coast, from Canadian border to the Gulf Coast to submit evaluations of our young athletes as they compete in one of the world's favorite sports.
The reports are coming in daily and the buzz is out: PLAY HARD - ALL THE TIME - SOMEBODY IS ALWAYS WATCHING!!! BallN PrepGirls evaluations are "NOT" rankings of the players. This is a watchlist database being collected to inform coaches, parents, and PLAYERS that people have seen the potential but there is still a long road ahead and everyday someone else is on the brink of getting that eval that the opposition could have received.

Prentice Beverly's BallN Prep GBB Report
- event news, notes, and archives
- relevant link: BlueStar Medai, Elite Girls Basketball, etc. - player profiles and evaluations
- Skills Academy Registrations
- Balln Prep Store